Bogged down in hand tools world, where everything seems to have been alredy discovered or invented, the prolific Canadian company is able each time to surprise us with and unexpected products.
It's the case of this new spider vise which, with its 12 arms 12 radially distributed, but controlled by a single handwheel, is able to fix to the bench any pieces with any shape.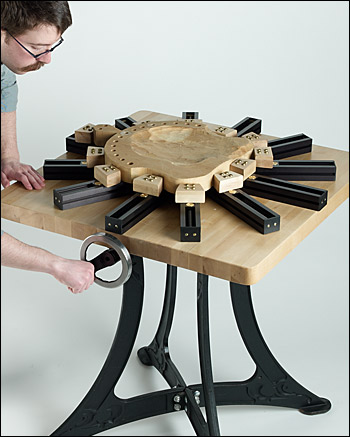 Although it is not strictly specified on their website, this vise is ideal for violin makers, who can use it to easily, but firmly fix, but firmly counterforms and also for the clamping of the ribs.
This video clearly explains all the potentials of this new accessory, but after seeing it, click here and enter the code "AFD" in the search field to refresh your memory about past years news.